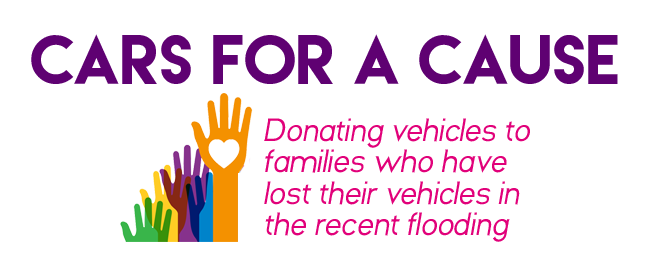 The Greenbrier Automotive Group is excited to be holding the Cars for a Cause Fundraiser to help aid the victims of the recent flooding. We will be teaming up with two local church groups to donate vehicles to families that have lost their vehicle in the flooding.
If you are interested in donating a vehicle to Cars for a Cause, it must be in drivable condition and be able to pass a West Virginia state inspection. After the car is donated, it will be cleaned and thoroughly inspected to ensure it is ready to be donated to a family in need.
The members of our community and Greenbrier Automotive Group are elated to be teaming up and pulling together in this time of need. Our combined efforts are sure to aid the victims of the flooding immensely.
If you are unable to donate a vehicle but still wish to be part of the Car for a Cause Fundraiser, we are also accepting monetary donations. These funds will be utilized for any minor repairs that the donated vehicles may need. Any amount is greatly appreciated and is sure to aid our community.
Help us help our community! If you have any questions or would like more information, please contact Mark Samples at 304-645-2424. The Greenbrier Automotive Group hopes you can join us in aiding our community! Remember any vehicle in drivable condition and any monetary donation will be greatly appreciated by the victims of the tragic flooding.